The Only Link Conference in the World - for Charity
Tickets from EUR 999
10 Days "DIY One-Click Refund" Guarantee.


All profits from LRTcon 2019 go to this charity.
Christoph C. Cemper the Founder of LinkResearchTools (LRT)
about the final agenda and other amazing news about LRTcon.
Link Conference on January 25 and Networking Event on January 24 2019
January 22-23: LRT Certified Workshop
January 24: Warm Up Networking Event
January 25: Link Conference with 9 amazing speakers
Confirmed Speaker: Matt Diggity 
What I Learned from Building 73,866 Backlinks
Matt earns 100% of his income from SEO-focused endeavors, including affiliate marketing, client ranking, lead generation, as well as SEO services.
Passive income has enabled him to craft the lifestyle he has always wanted for himself. He's a digital nomad. He travels non-stop and is absolutely in love with it. 
Confirmed Speaker: Ross Tavendale
Scaled Outreach: Systems and Processes for Success
In this talk Ross will look at outreach as a business system and walk the audience through how a professional agency builds links sustainably from some of the biggest sites in the world.
From reclamation to data journalism, we break down the exact systems you need to put in place so you can be a "links first" company.
Confirmed Speaker: Lukasz Kalus

Changing your website without jeopardizing your visibility and link juice.
Łukasz finds solutions to off-page issues like manual penalties, visibility drops or other linking problems on the customers' websites. He also gives expert advice on technical problems related to link building strategies and website migrations.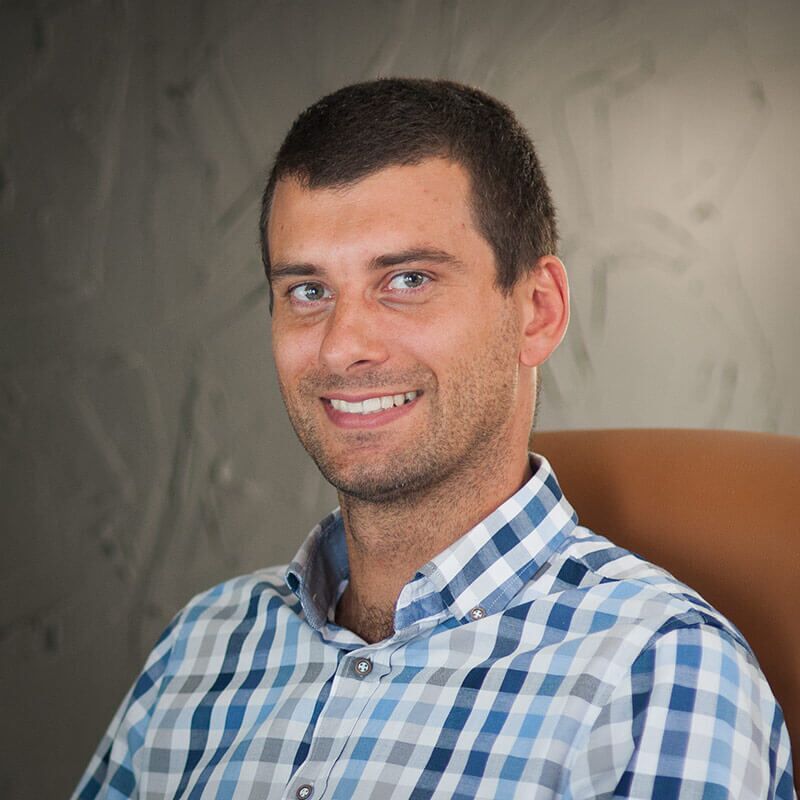 Confirmed Speaker: Kaspar Szymanski

Google Penalties from an EX-Googler perspective.

Includes extra-long Q&A session for you.

Kaspar worked in the Google Spam Team for seven 7 years, that should be sufficient expertise for this topic, right?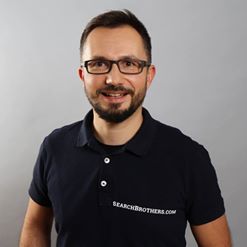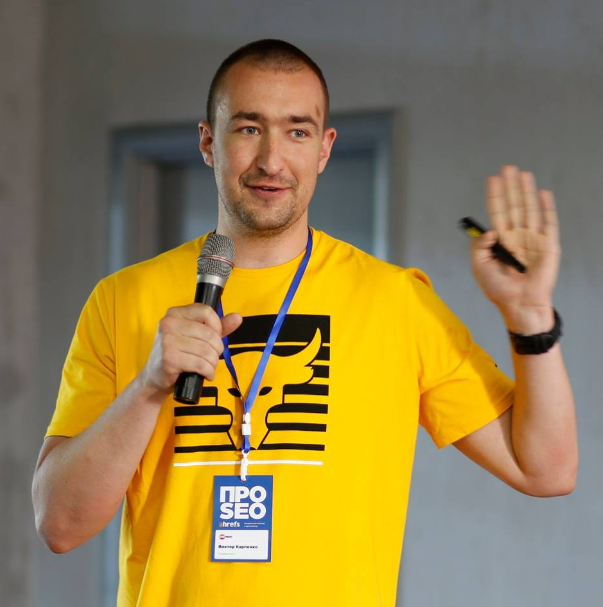 Confirmed Speaker: Victor Karpenko (SEOprofy)
How to get TOP 1-3 in high competitive niches with PBN's
Tests, Results, Case Studies.

Victor is a very well known SEO in the Ukraine - kind of a big deal, except he doesn't call himself so, we do. Besides that he's a very smart and humble person.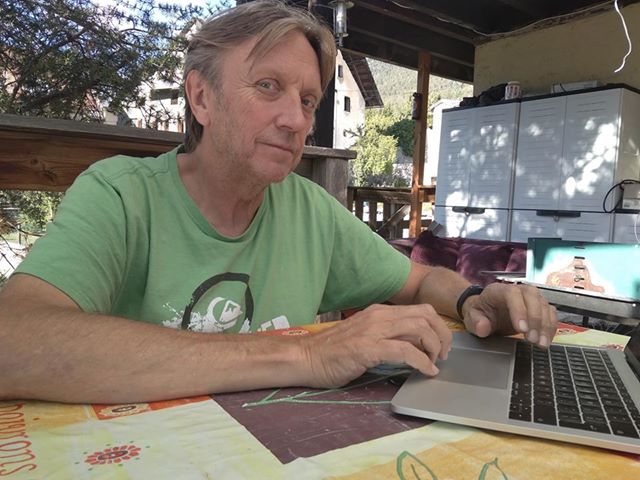 Confirmed Speaker: Rick Lomas
The Google Penalty Buster
Rick has been dealing with Google's algorithm changes and penalties since the Google Florida Algorithm Update in 2003. Rick almost had his own business wiped out by Google Penguin 1.0 in 2012, which is when he learned how to overcome Google Penalties. He has gone on to save hundreds of businesses by fixing Google Manual Actions and Google Algorithmic Penalties.
Confirmed Speaker: Max Chepeliuk
Recovering from Negative and Winning Back 50k/visitors per month in highly competitive niche: Negative SEO Recovery Case Study & Strategies and Tactics You Need to Know About
Max is a digital marketer and entrepreneur operating in the highly competitive healthcare niches with 5M+ unique monthly visitors web properties. He will share his experience with negative SEO as well as strategies and tactics that might help you in securing and growing your online presence.
He recovered from a bad negative SEO attack right after an LRT Certified Professional Workshop in Vienna, and will tell his whole story.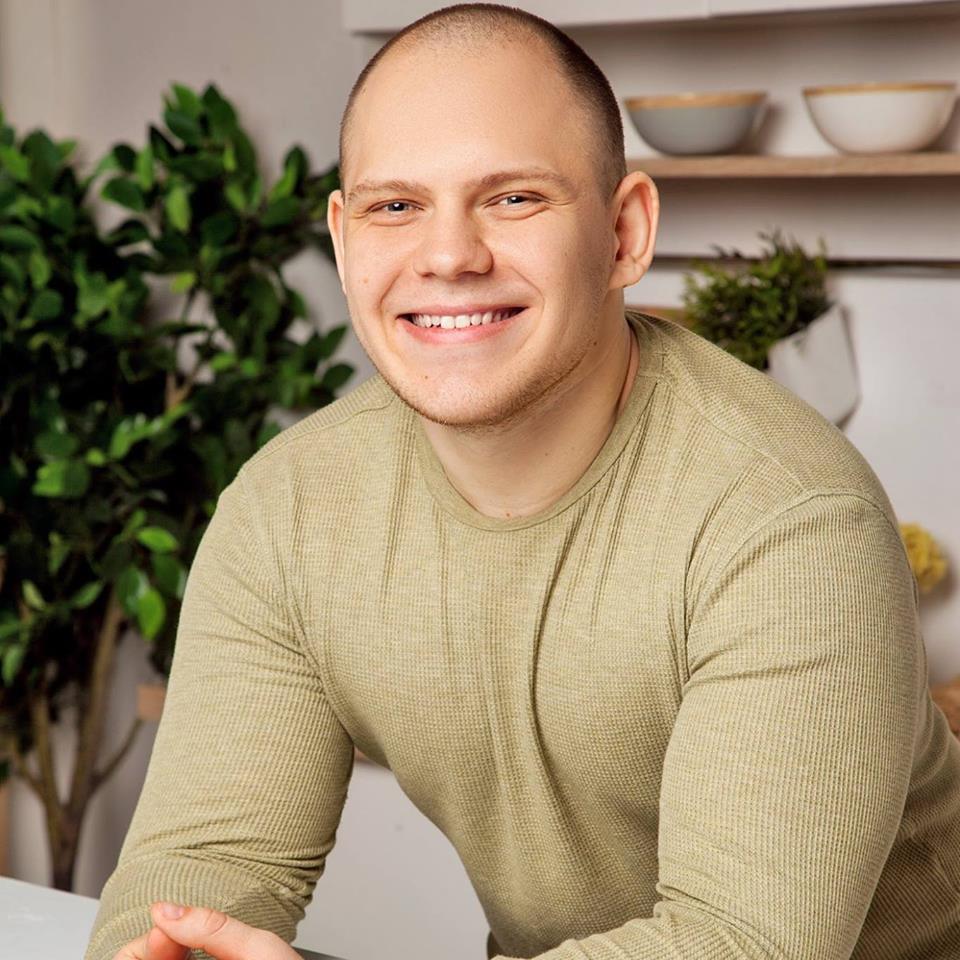 Confirmed Speaker: Grant Simmons
Everything I know about SEO & Links
Proud American. Funny accent. Search, social and paid search practitioner, able to optimize sites and leap tall SEO buildings in a single crawl. 
Heading the search marketing team at Homes.com, a massive site with 110 million pages and 900 million backlinks that competes against industry monoliths, we manage to maintain search relevance through intelligent application of content that connects, better SEO practices, scalable tools, and internal & external partners who listen & deliver.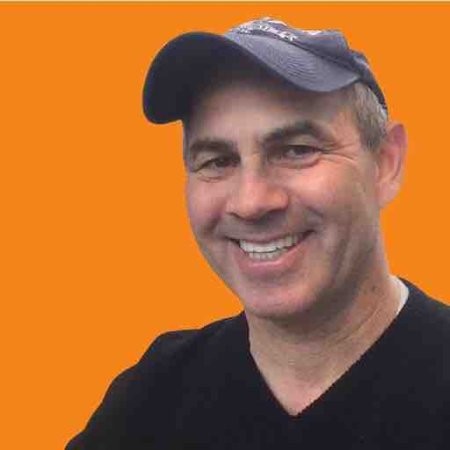 Confirmed Speaker: Michael Rottmann
Get Rid of Your Bullshit (Links)
Micha is the CEO of a Cloud Service Provider and since 1996 deep into SEO. Domains with a history of 10-20 years first need to get rid of all the bad history.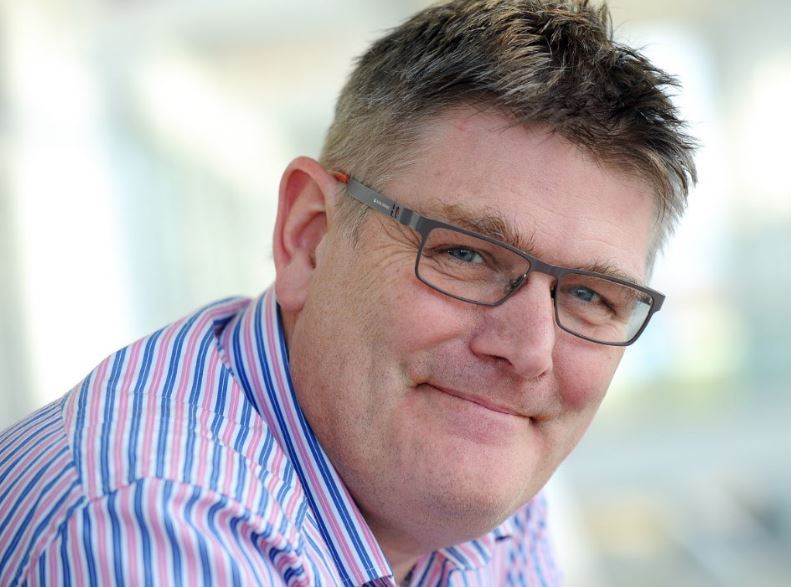 Confirmed Speaker: Dixon Jones

Been There, Done That, Got the T-Shirt
After 20 years in Internet Marketing, including Majestic's Global Brand Ambassador, Dixon has been there, done that! His passion for links pervades everything he has done. Now he just wants to share what he's learnt.
Christoph C. Cemper
Moderator and
The Best Links You Can Get. And how.
Founder & CEO of LinkResearchTools and Link Detox. Doing SEO and Links since 2003.
LRTcon Ticket Prices
Keep in mind, all profits go to charity.
Full Price
3 more LRTcon Warm Up Tickets
€ 500
Jan 24 Networking Event - 5pm to 10pm
Meet & Greet with
Christoph and the Speakers and up to 70 others.
Food & Drinks included.
Full Price
LRTcon Ticket
€ 999
Main Event Jan 25 - 9am to 6pm
Don't miss your chance to get one of the last tickets to LRTcon 2019. This is the only link conference in the world.
Fantastic speakers, and even more fantastic attendees, judging from 80% sold tickets we see already.
Lunch & Coffee included.
Best Deal
LRTcon Plus Ticket
€ 1.500
Main Event Jan 25 + Warm Up Jan 24
You get both for a great deal.
Visit the Warm Up Event for the Networking on Jan 24 and meeting everyone with fresh minds.
Then visit the Conference on Jan 25, meet your new friends again, focus even more on the sessions and maximize the utility of you stay in Vienna!
00
days
00
hours
00
mins
00
secs
LRTcon - The All Things Links™ Conference in Vienna, January 25 2019
The LRTcon conference covers everything off-page and links you are missing on mainstream conferences.
Meet link experts from around the world in the most livable city in the world - Vienna. 
Here is what you get
✔ Actually useful Networking
✔ SEO competitive analysis 
✔ How to sell (or buy) SEO, Links and Link Audits right
✔ Google Penalties and how to get rid of them
✔ Presentation by Ex-Googlers
✔ Link Hands-On instead of Bullet Points.
✔ Case Studies
✔ Site Clinics 
✔ Link Clinics
✔ Negative SEO Defense
✔ Evaluation of Link Sources 
✔ Link Buying and Selling
✔ Redirects and REL-Canonicals
✔ How to build and maintain PBNs
✔ Lifetime Access to the LRT Community
Event location of LRTcon on Jan 25
Where: Donau-City-Straße 11, Vienna, Austria
When: January 25 2019 - 9am to 6pm
Event location of Warm Up Event on Jan 24
Where: mailed to all guests
When: January 24 - 5pm to 10pm
Four great hotels in walking distance 
"You do a great job of reminding people about the importance of links.
And WE (Google) don't appreciate that."
Gary Illyes to Christoph. C. Cemper, Brighton Sep. 2017
Which charity does LRTcon donate to?

All profits from LRTcon will be donated to  SOS Kinderdorf (SOS Children's Village). Because children are our future.
SOS Kinderdorf is an independent, non-governmental international development organization which has been working to meet the needs and protect the interests and rights of children since 1949. It was founded by Hermann Gmeiner in Imst, Austria. More... 
Christoph C. Cemper and his companies have supported SOS Kinderdorf for 15 years now.
We hate spam too. Unsubscribe at any time.
Stay updated about
LRTcon - The Only All Things Links™
Conference in the World
by LinkResearchTools
The LRTcon SEO conference finally covers everything off-page and links you are missing on mainstream conferences.
Meet link experts from around the world in the most livable city in the world - Vienna. 
All profits from LRTcon go to charity.
Sign up for our list to learn more and get updates on LRTcon 2019 and the planned LRTcon 2020.
The All Things Links Charity Conference in Vienna.
There's enough talk and tools about fixing your site, getting it to load fast, improving your content and install that SSL cert.
Mainstream conferences transformed into a big echo chamber for Google's propaganda.
SEO Software providers focus more and more on trying to replace great copywriters with software for poor writers.
"Who writes good, ranks good," they say. And many journalists, agency bosses and people in the conference business buy it.
Tons of "SEO Crawler" software products jumped on the train and even promised "linkless ranking" for highly competitive niches.
If you are still laughing about those "examples" and want to exchange with like-minded, then LRTcon is for you.
 Link Building is hard. It has always been.
Link Audit and Link Building on top of a clean profile even more.
However, YOU are NOT one of those trying to sweep them under the carpet to have your "corporate peace."
Link Mindset
Action starts with the right mindset. If you're a "content marketing guy" or a "technical SEO" fixing redirects all day, then this is not for you. We need you in the correct head-space from the start.
If you think "influencing the search results" happens only by fixing your website, or publishing this excellent masterpiece article that your team worked on for weeks, then this conference is not for you.
Link Hands-On instead of Bullet Points.
No high-flying jibber jabber. This conference focuses on examples, case studies, site clinics, link clinics and everything else we have been missing on the "big" conferences for years.
We'll look at stuff in LRT obviously - and we'll do the same with any other tool that you bring, have a license with or is licensed through us.
Actually Useful Link Building Networking
All active LRT Certified Professional get a special invitation by Christoph C. Cemper,and this means you'll get with ~100 people that have gone through extensive 2-day training.
Or more.
We'll not exchange our Facebook accounts only. We exchange link lists, vendors, experiences, prices.
Bonus: Case studies
Relating is the best way to understand and get energized about making the change you really want. This conference comes with case studies of people who've managed to make massive change by following our training, using our tools, working without partners.


Bonus: Ex-Googlers in the room
We have confirmation that Ex-Googlers (also called "Xooglers") will be joining the conference to speak about penalties from "the inside of Google Spam team".
We're counting the time left until the LRTcon 2019 happens.
Are you? January 25, 2019, is the day.
Tickets strictly limited to 150.
00
days
00
hours
00
mins
00
secs
The view from our location is awesome.
"LinkResearchTools has been an incredibly important tool at Geek Powered Studios since 2013. So much so, we've started making it a requirement, at around month 3-6, for employees to become certified. It's incredibly useful for learning how to better use the tool and become a better digital-marketer / link builder! "

Jesse McDonald

Director of SEO at Geek Powered Studios

"Always a pleasure to meet you and see you in action. I got tons of inputs for you my friend. Again. People are always contacting me after those trainings to ask about better ways to use the product in their own specific vertical. I just realized that upon completing the 2 days, people don't really understand the real power of LRT."

OA

The guy that came the third time to my workshop

"A huge part of SEO success is your backlink portfolio. Not only do you need to understand where your links are coming from, you need to be able to take action to manage those links. LinkResearchTools is an indispensable collection of powerful tools to do just that. I'm a long-time customer of LinkResearchTools and highly recommend it to anyone who is serious about crushing it with links."

William Sears

Growth & SEO at LinkedIn

"The service is great. Christoph, your passion is contagious. Your tools are the best in the industry."

Kenneth Chan

Founder and CEO, Tobi
Some comments about LRT and Christoph C. Cemper and

why the LRTcon will be so special.
Frequently Asked Questions
These are some of the questions people most frequently ask us:
Who should come to LRTcon?
Affiliates in all money niches.
Brands and Inhouse SEOs that look for real results.
Solo SEOs that want to get an edge over their mainstreamer friends.
all LRT Certified Professionals that want more knowledge, more networking, more exchange.
Everyone else who needs to get into Links, Redirects, Rel-Canonicals.
beyond the "common rehashing of Google's PR team" by agencies these days.
Managers looking for highly experiences experts in SEO - all topics.
all LRT users that want to learn from other users.
Where will LRTcon take place?
It will take place in Vienna, Austria. This also happens to be the most livable city in the world, so worth a visits for sure.
When will LRTcon take place?
LRTcon 2019 takes place on January 25 2019.
Which language will LRTcon be in?
English only. Our audience is so international that they fly to Vienna from the US, UK, Australia, Ukraine and from all over Europe. 
Who will do the content or LRTcon?
We have a carefully selected set of highly experienced SEO experts from around the globe that present at the conference to learn from and network with.
Who should NOT come to LRTcon?
people who think blindly following Google hygiene factors will get them better rankings
people who believe Google that Negative SEO does not exist
people who are still in the "Penguin Shock" from 2012 and missed the train in 2016 with Real Time Penguin
people who would rather wait than take action
people who prefer advice to clients that does nothing, or very little as opposed to a broad range of options
What will I receive when I sign up above?
We'll send out a poll to gather more ideas, feedback, requests for speaking and much more.
We'll also mail you updates on event date, pricing, and much more. Marketing related if you want. You can always unsubscribe with a link in the email. 
What's your Privacy Policy
Can I speak at the LRTcon?
We are very complete on the Agenda already, but if you think you should speak, then let us know.
I am not user of LinkResearchTools, can I still join?
You are very welcome to buy a ticket also without an LRT account.
What is the "Do It Yourself Refund Guarantee"
After purchase you can get a refund, no questions asked, just by clicking a button.
So you can just go book the conference and then sort out the logistics with your fiancé, 
your buddies, your airline and a hotel. 10 days should be plenty for that planning.

You can issue a refund to yourself with one click in the first 10 days after purchase.
Trusted by brands you know